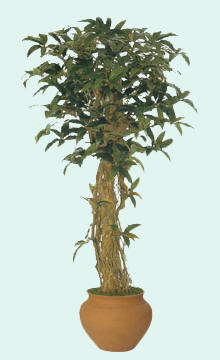 The 'Orient Roots Line' represents plants in the sizes of 1,50 m 1,80 m and 2,20m.
The perfect shape and size for offices wherein
the space is limited.

The selected roots, planted in a terracotta-like pot, emphasize the shape of the
middle-sized crown.

The foliage is of excellent quality that makes
the trees look absolutely natural.